Moves
NOISEmoves features youth dance groups ages 13 – 25 on stage and in workshops for a weekend in April.
Below you can watch festival performances, get festival updates, hear from dancers involved and learn about other dance opportunities.
In previous years, NOISEmoves has included screenings of dance films, which merges the art of dance and movement with that of filmmaking. Screenings have taken place in RUA RED along with talks by professional filmmakers and choreographers.
At the Civic Theatre, youth dance groups from across the County and specially invited guest youth dance groups come together for an incredible night of performance.
NOISEmoves is an annual dance festival initiative of South Dublin County Council's Arts Office with the support of RUA RED, the Civic Theatre, and the Arts Council.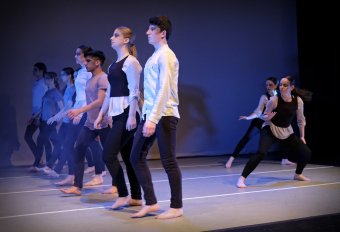 Tuesday 01st, May, 2018
Congratulations to all involved in NOISE Moves 2018...
Wednesday 18th, April, 2018
NOISE Moves Youth Dance Festival is taking place Saturday the 28th and Sunday the 29th of April in Tallaght. Click through for all of the info...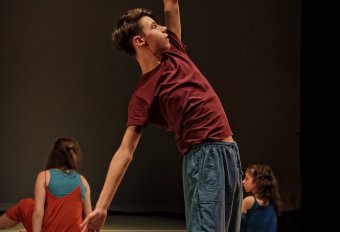 Monday 12th, March, 2018
NOISE Moves have announced their line-up for this year...
Friday 09th, February, 2018
LIZ ROCHE is co-founder and Artistic Director of Dublin based dance company Liz Roche Company. She is a graduate of London Contemporary Dance School. As a dancer, she has worked with world-renowned choreographers and companies: Rosemary Butcher (UK), Jodi Melnick (USA), John Jasperse Company (USA), Les Carnets Bagouet, Cathala & Ramalingom, (France) and Christine Gaigg 2nd Nature (Vienna)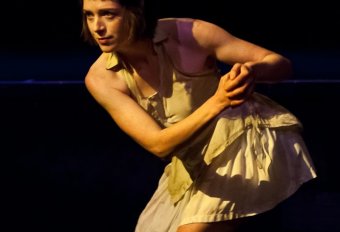 Monday 29th, January, 2018
AILISH CLAFFEY is a dance artist and movement practitioner with an interest in health, wellbeing and the elderly, who specialises in chronological studies. Ailish's work examines the complexity of human relationships.
Monday 22nd, January, 2018
NOISE Moves Youth Dance Festival 2018 is happy to announce a call for applications for the 2018 NOISE Moves Main Stage performance.