South Dublin Epic
South Dublin EPIC 2019 is a South Dublin County Council Libraries & Arts commission, developed and facilitated by Colm Keegan with artwork by Bob Byrne.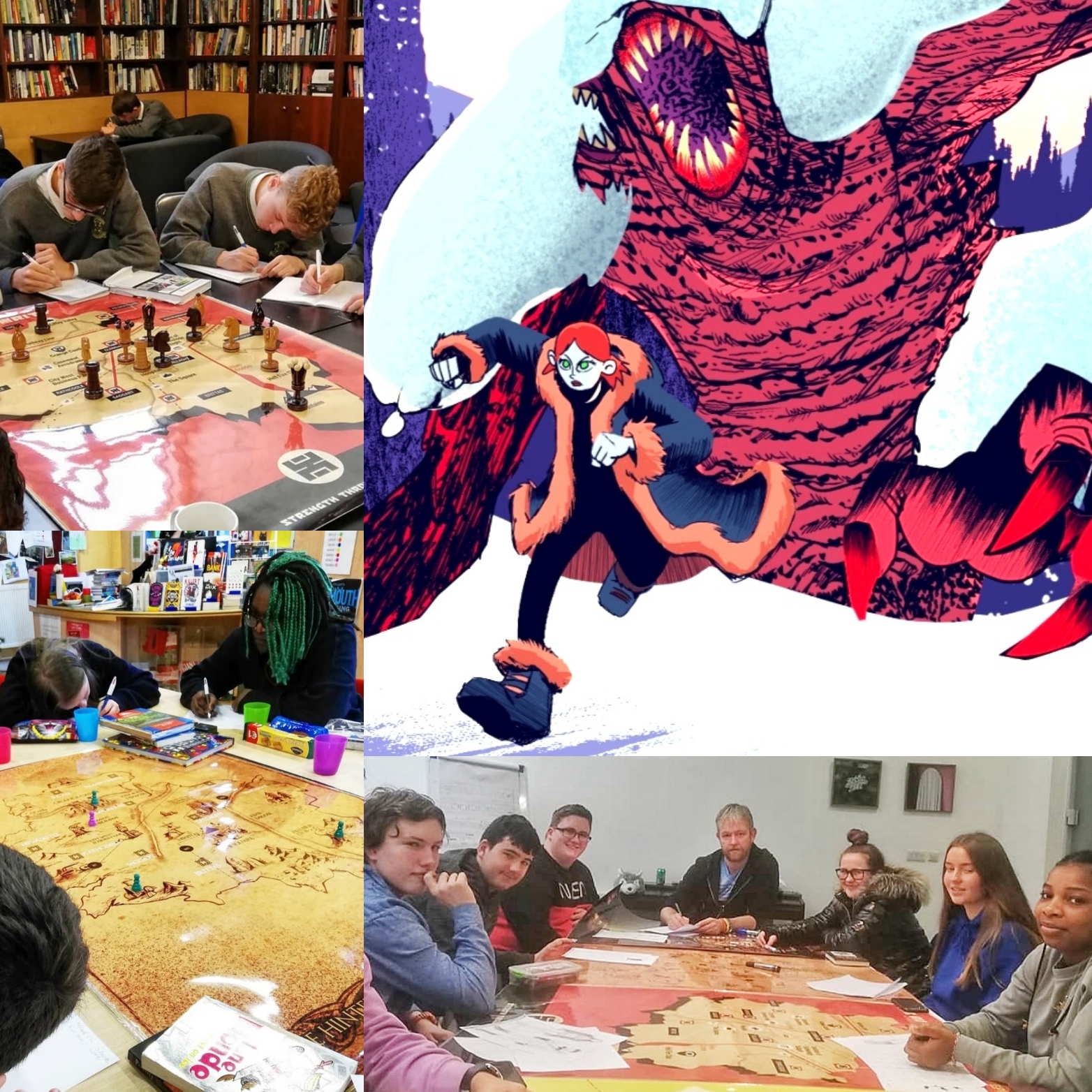 It is South Dublin County as you've never seen it before, re-imagined and built from stories by young writers of South Dublin.
Schools and youth organisations across the county participate in South Dublin Epic. They use South Dublin County, its history, its geography and their own experience in it, as source material from which whole new worlds can be built. First and foremost about creative writing, but also about much more than that. In exploring where their story should go, participants also explore what type of people they want to be.
Using four specially designed Maps of South Dublin, young writers collaborate on world and character building, before speculating on a myriad of possible lives for themselves. They choose scenarios dealing with climate disasters, zombie apocalypse, marauding invaders or draconian dictatorships. They give themselves superpowers, dilemmas, flaws and wild futures while stepping up to be writers and leaders at the same time.