News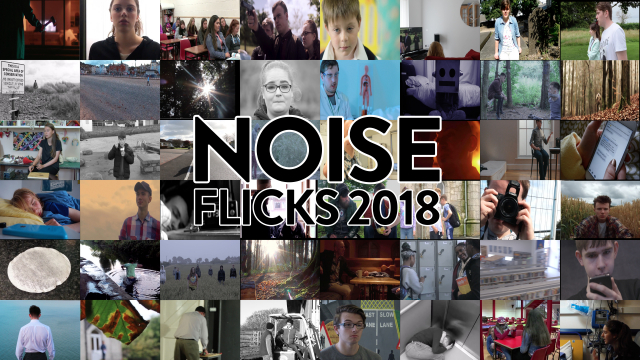 Wednesday 5th, September, 2018
Calling all young filmmakers!
Calling all young filmmakers!
The NOISE Flicks Festival have announced their deadline for entries for 2018. The screenings are happening on Friday 26th October in the IMC Tallaght at 8pm. This is your chance to have your short film screened in the IMC Tallaght and win cash prizes!
DEADLINE FOR ENTRIES: 5pm Friday 5th October
What you need to know?
NOISE Flicks is a film festival for young people aged 14-18. Anyone who's made a film in that age group can enter. We are screening films made by young people in the IMC Tallaght on Friday October 26th at 8pm. It's your chance to see your film on the big screen and win cash prizes.
How do I enter?
Simple. Make a short film, or if you have one made already, great. You can upload it online using wetransfer/google drive, dropbox or similar and send us a link. Our email address is noiseflicksfilmfestival@gmail.com
Or if you prefer burn it onto a DVD or pop it onto a USB Stick and post it to:
NOISE Flicks Festival
South Dublin County Arts Office
Library Headquarters
Unit 1,
The Square Industrial Complex,
Tallaght,
Dublin 24
Also fill in the attached application form. There are a few questions, but nothing too serious.
What happens next?
Our judges will assess the videos and let you know if your film has been selected for the screening.
What happens if my film is screened?
All the films selected will be screened in the IMC and have a chance to win trophies and cash prizes. You'll also receive feedback on your film from our industry professional judges.
Categories and Prizes
Best film (individual)
Best film (group)
Directing
Cinematography
Script
Editing
Sound
Concept
Audience Choice
Acting
Cash Prizes and/or vouchers will be awarded to the winners of each category on the night.
Is that it?
NO. On Saturday the 27th October we'll have a series of workshops in filmmaking with leading filmmakers and industry professionals. A chance to network and learn new skills!
So get working on your film, remember, you don't have to have fancy equipment, camera phones have amazing picture quality.
Terms.
Entries will be accepted from any young person aged 14-18 living in Ireland.
Group entries also accepted.
Maximum duration of a film is 15 minutes.
The film has been made since October 2017


The attached application form is here
https://docs.google.com/document/d/1WmOI-BplLHk78NAO0jh9tzXhCR39dOL4AP7ACbHbMdk/edit?usp=sharing