News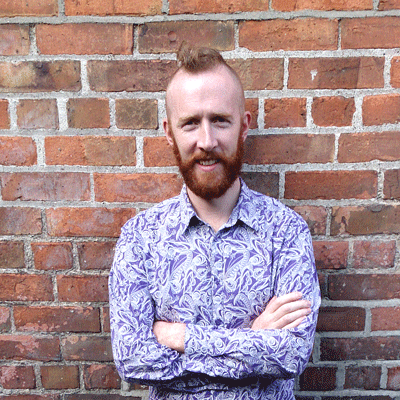 Monday 19th, September, 2016
Matthew Nevin Interview
Matthew Nevin completed a presentation and performance for media certificate in BCFE Dublin in2003 and went on to receive an Honours Bachelor Degree in Film & Television and Scenography (Design) studies in Wales. Continuing his studies he completed a Masters in Art in The Contemporary World in NCAD in 2012. Matthew works as one of the Artistic Directors & Curators of the Visual Art Group MART. While working with MART, Matthew has curated shows in Ireland and in the UK, USA, Norway, Slovakia and Germany. Matthew also works in the Art Department in Film, Television & Theatre working as an Art Director and Designer in the UK, Ireland and the US. He has previously worked for the BBC, MTV, RTE, TG4, Element Pictures and ITV. During which he accumulated vast knowledge on production and artistic practices within film, television and theatre production.
Matthew will be speaking at this years NOISE Careers event "Making a Living From Your Art".
When and why did you decide to take up your chosen career?
When I was faced like most students with the Question 'What do you want to be/do' in secondary school I looked through the CAO listing and found nothing that catered to my interests in Film and Art. There was a couple courses in Galway and Dublin but they weren't exactly what I wanted but I still applied. Meanwhile I came across a UCAS book that listed all the courses in the UK and instantly was hooked at going abroad. And so I found Film & Television & Scenography [the studio of space / not as in the universe but stage/film…} ] This led me on my journey of working as an Art Director in Film and into the Visual Art World of curating and making artwork.
Did you find it difficult to break into this industry, what tips would you give to any young person trying to break into your industry?
Film / TV industry is notoriously nepotistic,… but as I entered into the art world I realised it was also full of networking… This can be a buzz kill for anyone who has no contacts or insiders. HOWEVER I knew nobody, in either field, I scoured the internet [when it was a lot harder to use] to find film jobs and managed to get an internship in Element Pictures during a summer while I was in University. The best advice I can give to anyone is to get experience during your college years, the more people, the more lines you have on your CV the easier things are, the more experienced you are at knowing your stuff and the industry. Also ask people to go for coffee - people will meet you for coffee even if they don't have the job to offer!
Who or what has had the greatest influence on you & your work?
The work of Christo and Jeanne-Claude has always inspired me, their ambitiousness and monumental installations have always influenced me in to drive my artwork.
What is the most challenging project you have ever worked on?
MART - Its been 10 years of my life, working on a project that has grown from the name and a logo into an social enterprise that provides art studios and exhibitions both in Ireland and Internationally. It has occupied my brain even since.
What is the best piece of professional advice you have ever received?
To go with your gut and not what people tell you to do.
NOISE Careers: Making a Living From Your Art
Mon 17th Oct 5.30pm - 7.00pm
Venue: County Library Tallaght & Gallery 1 RUA RED South Dublin Arts Centre
Hear from artists working in Dublin and further afield, find out how they have established themselves
Speakers: Elaine Leader; Matthew Nevin (MART); more tba
To book a free place please contact Tallaght Library at talib@sdublincoco.ie or on (01) 4620073.