News
Tuesday 11th, August, 2020
Arts Insight Episode 4 Lora Hartin and Michael Barker Caven
Lora Hartin is a young actor studying theatre in Trinity College Dublin, and is the current secretary of the DU players, Trinity's student run drama society. She told Ciara about how lock-down is affecting her studies, her creativity, and life in general.
Michael Barker-Caven is an award winning theatre director and the current artistic director of The Civic. Previously, he was artistic director of the Everyman, Cork and of The Theatreworks Company. He and Ciara discussed the challenges presented to theatre by the pandemic, and how The Civic is adapting to face them.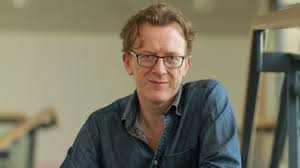 You can hear episode 4 here, and be sure to subscribe so that you don't miss an episode!