News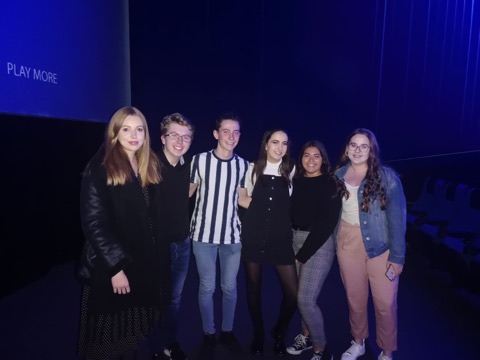 Monday 25th, November, 2019
NOISE Flicks 2019
NOISE Flicks 2019 has officially come to an end! Congratulations to all of our winners, especially Liam Boland who's film 'Film' was our overall winner!
The screening on the 26th of October saw 16 short films and animations from all around the country displayed to an absolutely tremendous turnout. Congratulations to everyone who was involved, the level of talent this year was astounding! Every film involved was adored by our judges and audience but the award winning films were:
Best Film: Film
Best Group: Quick Cut
Best Performance: Hitting Home
Special Mention for Best Performance: Claire
Best Cinematography: The Room is Barren and Red
Special Mention Cinematography: Starlet
Best Director: Witchhunt
Best Documentary: Oh Boy
Special Mention Documentary: Why Politics Needs Women
Best Concept: The Flag
Special Mention Best Concept: Shelter
Best Animation: Big City, Bright Lights
We also had a Q&A with filmmaker Eleanor Rogers about her latest short 'Breast Friends'. Eleanor's wisdom and anecdotes were captivating to the young filmmakers in the room.
The following day, David Crowley hosted an acting workshop in Rua Red. He taught the attendees all about acting warmups and helped them individually with monologues they had prepared. David absolutely inspired the gang of young actors with his infectious positivity and passion, as well as professional knowledge!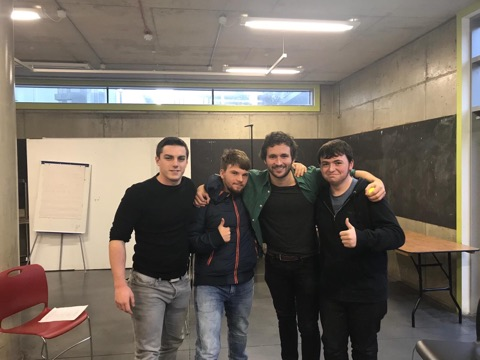 And with that, NOISE Flicks 2019 is officially over! Thank you so much to everyone who entered a film, or came to our screening and workshop. We will be back next year, so until then, happy filmmaking!