NOISE Music

What is NOISE Music?
NOISE Music is a music programme that connects creative young people with artists and musicians who make the kind of music that they listen to. We offer our participants the opportunity to express their creativity and musicality, to collaborate with artists and other young people, and to have their music heard.
In turn, NOISE Music will develop platforms through which young people's work can be shared, and provide them with performance opportunities. The programme will be delivered in the community through workshops that have clearly defined aims and outcomes. The NOISE Music team is passionate about developing long standing connections in the community through out-reach work.
Who is it for?
NOISE Music is for young people aged 14 - 18 in South Dublin County with an interest in DJing, singing, rapping & making beats in styles like hip hop, techno & house music. You don't need to have any experience making music or playing an instrument to take part in NOISE Music, all you need is a passion for music and creativity.
Who runs NOISE Music?
NOISE Music is a partnership between CONTACT Studio and Music Generation South Dublin. CONTACT Studio is a South Dublin County Arts Office initiative. It is funded by Music Generation. The programme is delivered by a team of musicians and DJ's who are at the forefront of Irish hip hop and electronic music, supported by experienced youth music facilitators and youth workers. It was developed in consultation with Lorraine Maher of IAmIrish.
How does it work?
NOISE Music is a series of 6 weekly music creation and performance workshops, taking place in libraries and community centres throughout South Dublin County. Participants will collaborate with experienced musicians on writing songs, making beats, recording and performing. At the end of each series, one song will be recorded by the group in CONTACT Studio. All of the recordings from each series of workshops will be compiled and released as an album in May of each year. The album will be launched with a gig featuring performances by participants in the programme.
Where does it take place?
NOISE Music will take place in libraries and community centres throughout the county.
Meet the NOISE Music Mentors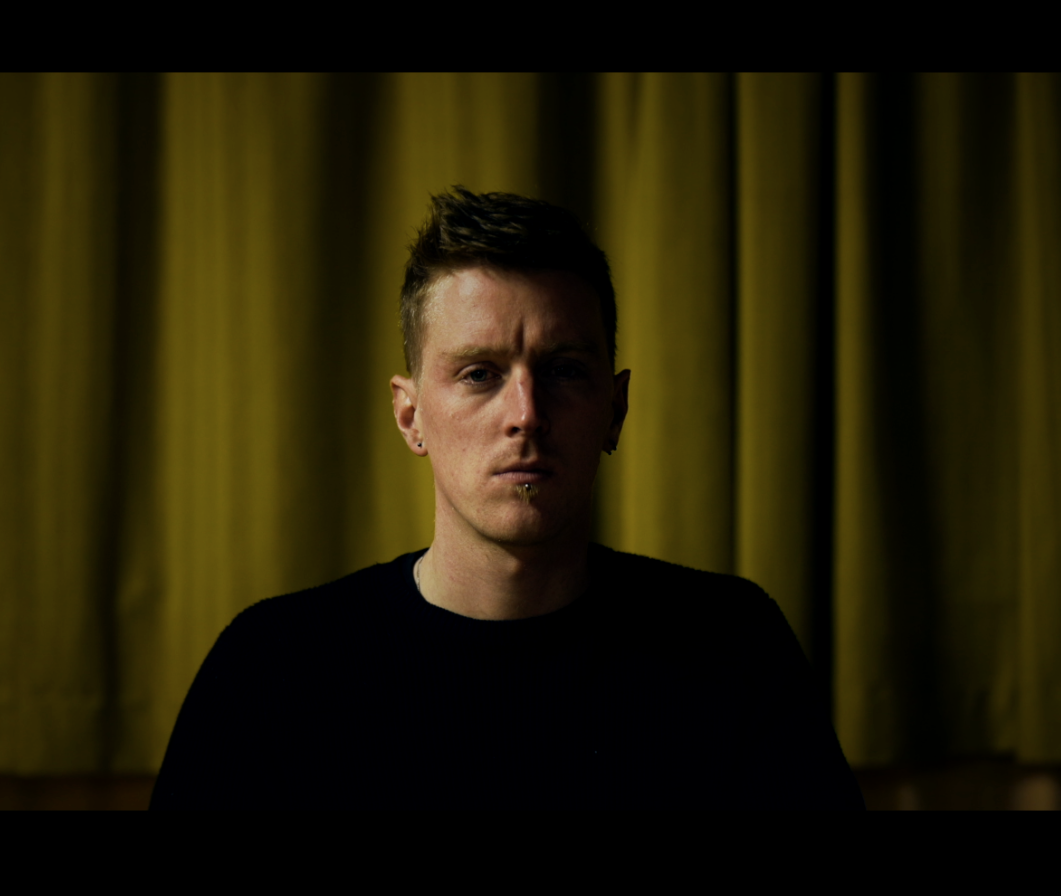 Sean Murphy aka Spekulativ Fiktion
Sean Murphy aka Spekulativ Fiktion is a Cork based rapper, beatmaker and multi-instrumentalist. Following the release of his most recent, award winning Effigies ep (via Unscene Music & produced by Mankyy) he toured extensively with shows in Belfast, Limerick, Sligo, Derry, Galway, Tralee and Cork as well as unrelenting festival stop offs including Body & Soul, Indiependance, It Takes a Village, Vantastival, Townlands Carnival and Cork Midsummer Festival. The last couple of years have seen Spek appear on projects with other artists including Clerk 5's 'Popstarr' album and the Illa X Diatribe ep, 'Very Clear', as well as collaborations with Hazey Haze and Naive Ted. Spekulativ Fiktion has warmed up legends including GZA of Wu-Tang Clan, Danny Brown, Immortal Technique and Shabbazz Palaces and was listed in Nialler9's '19 Irish rappers & producers you should know in 2019' and The Irish Times' 'Great Acts to Love in 2019'. His work has been discussed in the books, 'Flip the Script: European Hip Hop and the Politics of Postcoloniality' (University of Chicago Press) and the recent 'Made In Ireland: Studies in Popular Music' (Routledge). A fresh Spek ep drops this year followed up by his debut album in 2022.
Sean has facilitated lyric writing, music production and performance workshops for organisations and schools in Cork County and is currently completing a Community Music MA at UL. Aside from original music, he is a singer/guitarist with experience in corporate bands, tribute acts and cruise ship entertainment. With a Design Communication BA to his name, Sean has numerous visual art exhibitions under his belt as well as a freelance background in graphic design.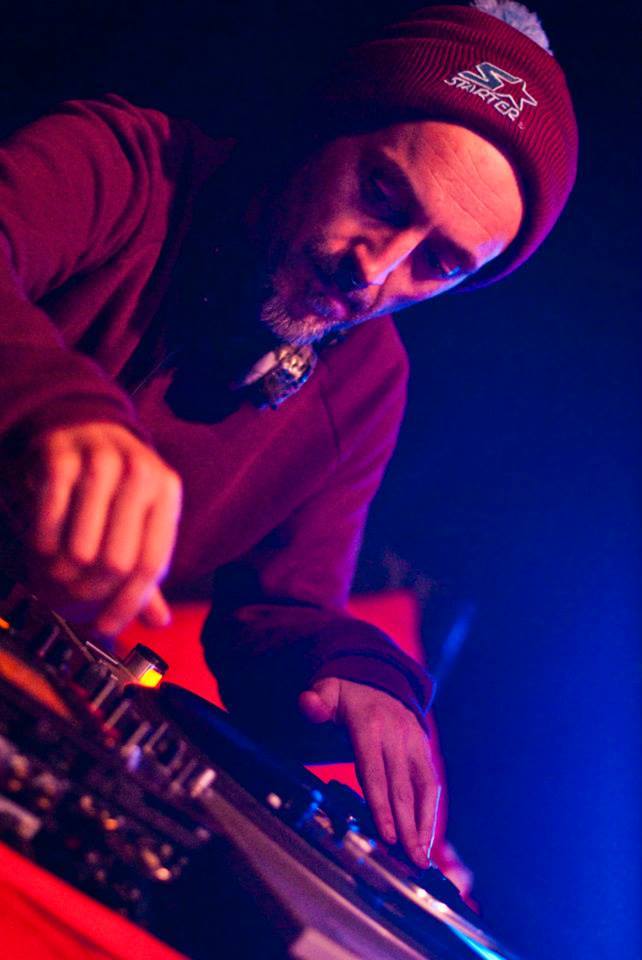 Christopher Golding aka GOLDY
Goldy is a DJ and producer who has released music ranging from Ambient / Soundtrack Work ( Ufeari ) to Trip Hop / Techno / Electronica ( IfearU ) and Hip Hop mostly with Ricki Rawness. He has remixed tracks for Horslips , Dynamo Productions , RiRa , Troubled Soul & Mango Dazzler.
Goldy has worked as a beat maker & dj for a whole host of Irish rappers, most notably Ricki Rawness of The Elements & The Animators fame & has worked within the Hip Hop scenes in Denmark , Greece , New York & Japan .
As a DJ, Goldy has spent the last 20 years including touring South America playing Techno , U.K , Denmark & Sweden djing performing with artists ranging from Massive Attack , Portishead, Company Flow aka Run The Jewels , Jeff MIlls , FourTet , The Nextmen , The Orb & Primal Scream to name drop a few. Goldy has held the All Ireland Title in the Lee Jeans National DJ competition twice and been a finalist in The National DMC Finals 3 times.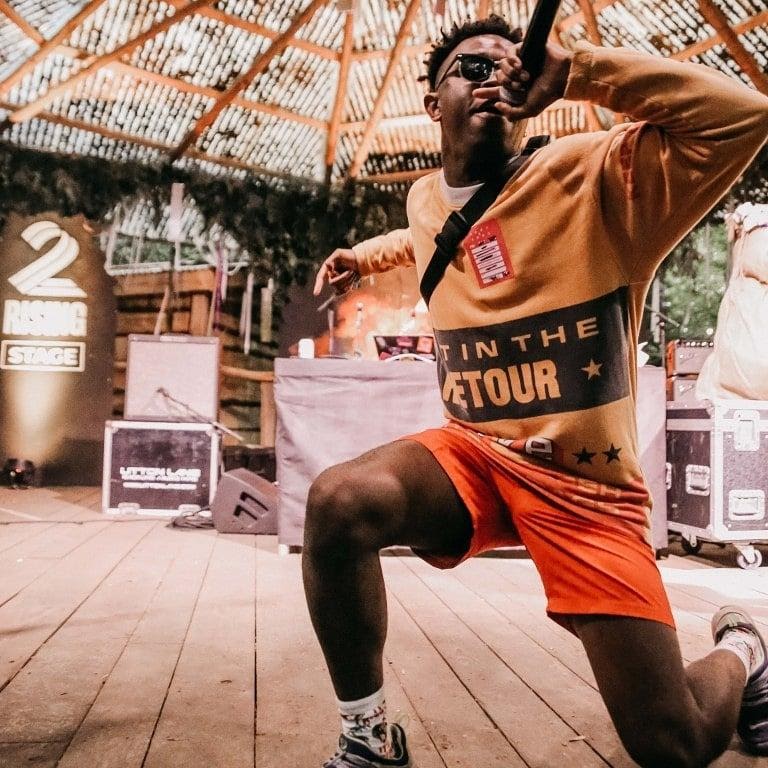 Dafe Orugbo aka Max Zanga
One of Ireland's most creative and forward-thinking musicians, Dafe Orugbo has achieved international acclaim as one half of hip-hop duo Tebi Rex as well developing Word Up Collective's educational and cultural production programmes. He writes on topics ranging from modern day Ireland to Greek mythology and is an experienced public speaker, live performer, writer, spoken word artist and podcaster.
His band Tebi Rex has over one million streams for their debut album The Young Will Eat The Old, and their music has featured on the Normal People soundtrack & Eir 2020 / 21 ad campaigns. They have performed all over the world at International festival performances at SxSW, The Great Escape, Eurosonic, and here at home they have appeared at Electric Picnic, Longitude, Other Voices, Body & Soul, 2FM Rising and Indiependence.
Dafe was also an International Poetry Day Irish ambassador, and recently launched the podcast Max vs Mango with fellow rapper Mango.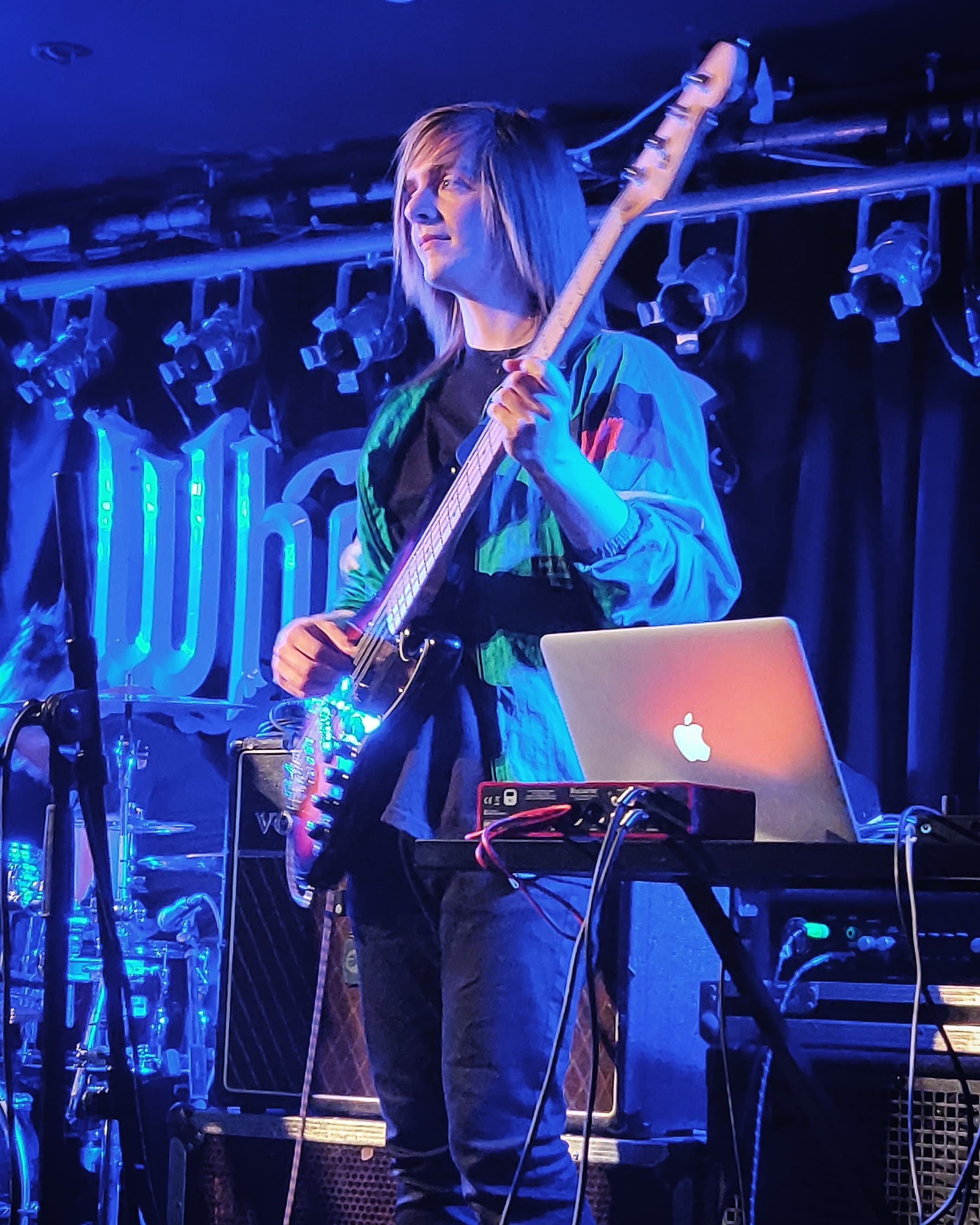 Matthew Keating
Matthew is a bassist and producer from Dublin. He graduated from BIMM Dublin in 2015 with a degree in Commercial Modern Music. Shortly after, he joined the Liber8 program, an initiative to teach children from the Liberties area both traditional instruments as well as music technology.
Matthew has released an instrumental e.p. every year since 2017, including last years 'Moving Past The Feeling' which combined his love for hip-hop, jazz, lo-fi and shoegaze. When he is not producing for other artists, you can find him working hard on his newest solo release.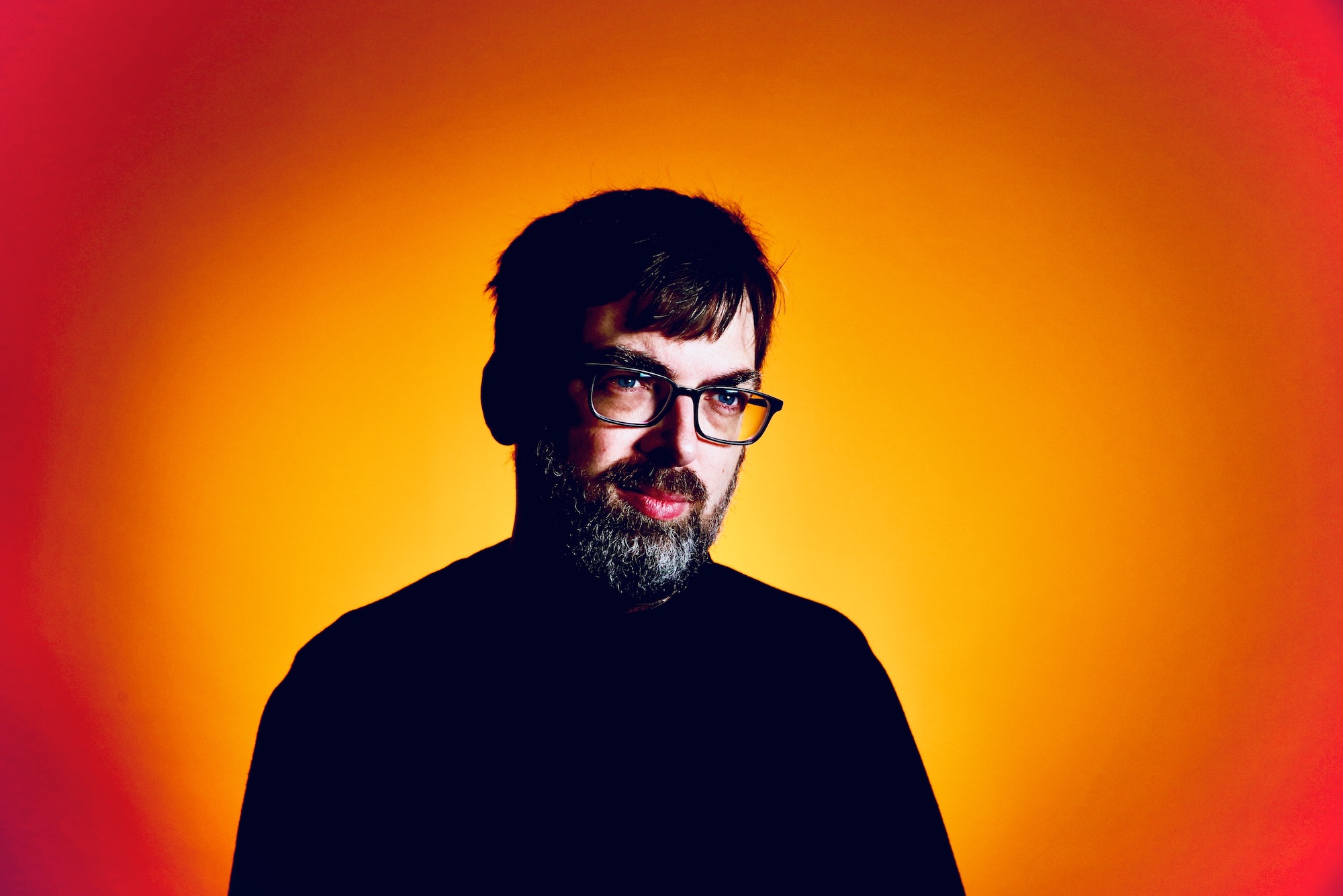 Shane Galvin
Shane Galvin has worked in music for many years - as a radio DJ, a manager, an A&R, a journalist and sound engineer. Now he makes music with squelches, bleeps and other wobbly noises under various pseudonyms. He has just finished his debut album which is due for release later this year.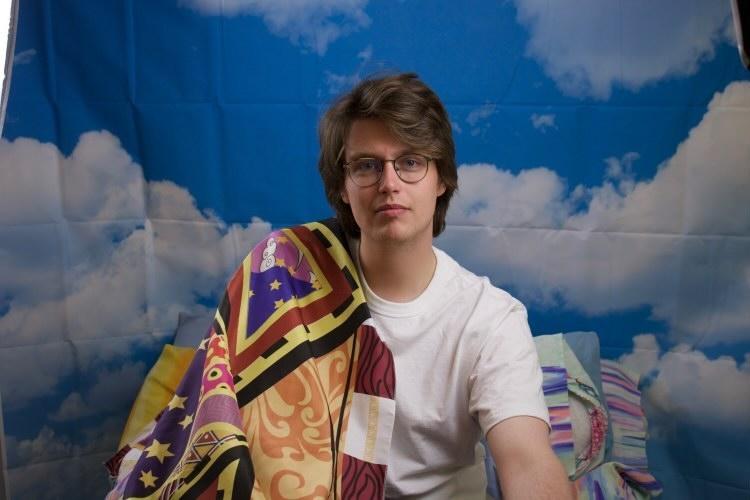 Ryan McCann aka talkgick
Ryan McCann also known as talkgick is a Dublin based music producer and instrumentalist who spends most of his time digging through crates and obscure media outlets to find wild samples and to generate new ideas off the back of strange music otherwise lost to the world. Ryan is mostly Influenced by the likes of MF DOOM and producers such as Lewis Grant and Dylan Brady. So far Ryan has released an 8 track ep named " Cycle of My Cyclone '' in collaboration with another irish artist JMUTobi.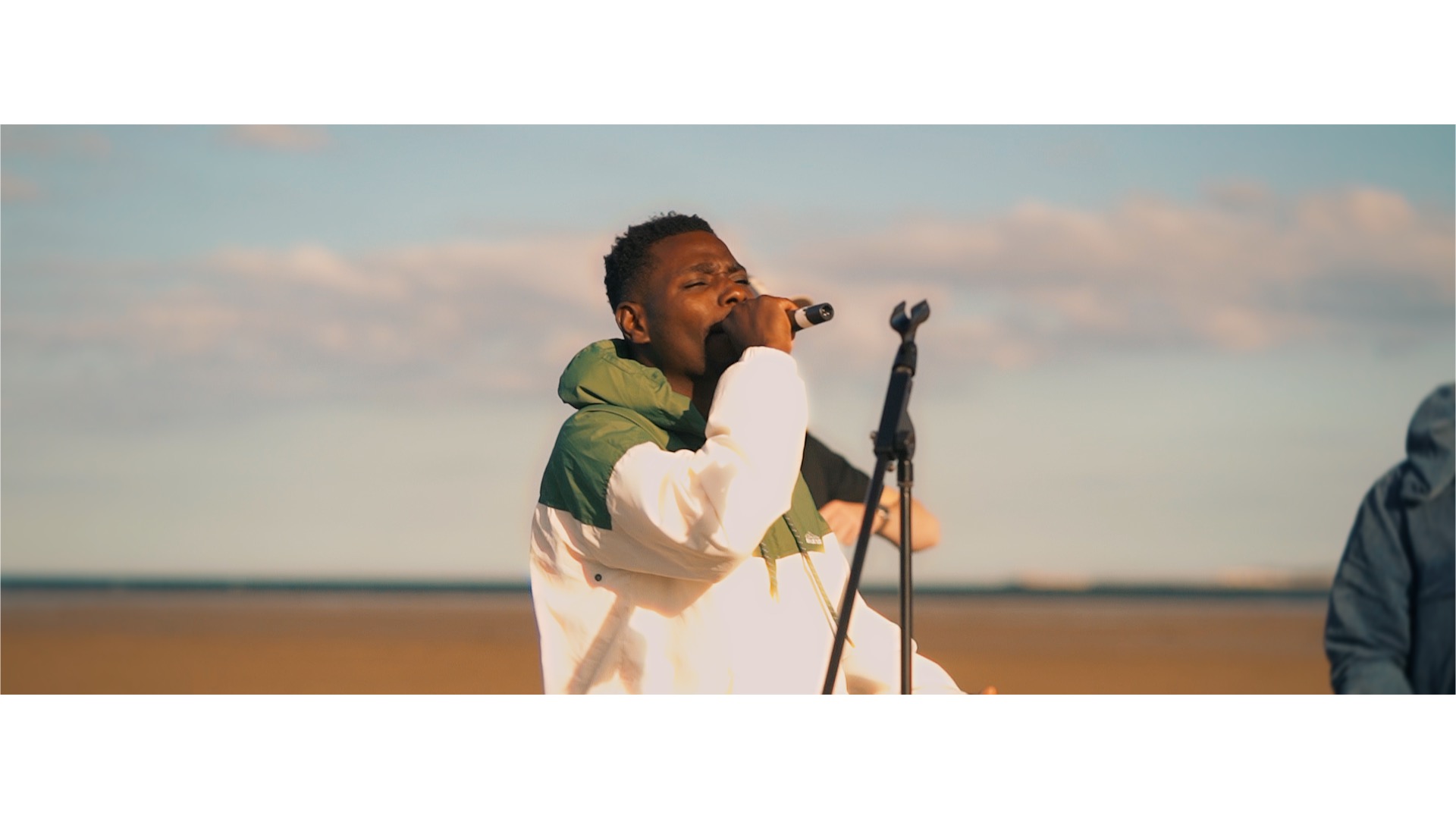 Adebayo Ogungbe aka Natural B
Adebayo aka Natural B is a Hip Hop/R&B singer-songwriter based in Dublin Ireland. He is an experienced artist and performer, having released his debut single 'I'm Feeling You' in 2009. A recent graduate in media production from Ballyfermot institute of further education /Dublin city university, Natural B followed up his debut with a series of projects - Mixtape
Pending (2011), Believers (2012), Stream of Songs (2020), and working on many collaborations with artists like D'Hope, Beezy, Slick Bullet, and Sam Fayz, Sam O.G, Ariel Chimba, Slim Noni many more. Natural B has taken to many stages across Ireland including The Academy, Button factory, Claremont Stadium, The Spirit Store, Barbican hall, various college stages, and nightclubs across the country.His style has evolved over the years, especially since becoming a father. His melodies are sweeter and his message has matured. The latest Ep Stream Of Songs is available on all streaming platforms.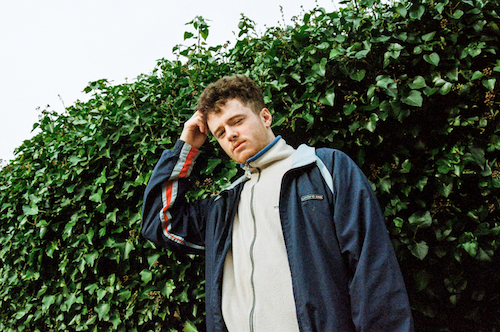 Nick Stanley aka Sick Nanley
Nick Stanley is an alternative hip-hop producer and rapper hailing from Dublin. The Tallaght native is also a co-founder of eclectic record label Burner Records alongside Local Boy, Marcus Woods, Fynch and ARBU.
The wordsmith cites the likes of the Beastie Boys, James Brown and the Republic of Loose as influences to create his alternative style. Furthermore, Stanley has also performed alongside the likes of Mik Pyro of Republic of Loose fame, Open Mike Eagle, Wiki, Milo and Easy Life during his career. These performances have occurred in tandem with several successful shows with his Burner Records labelmates.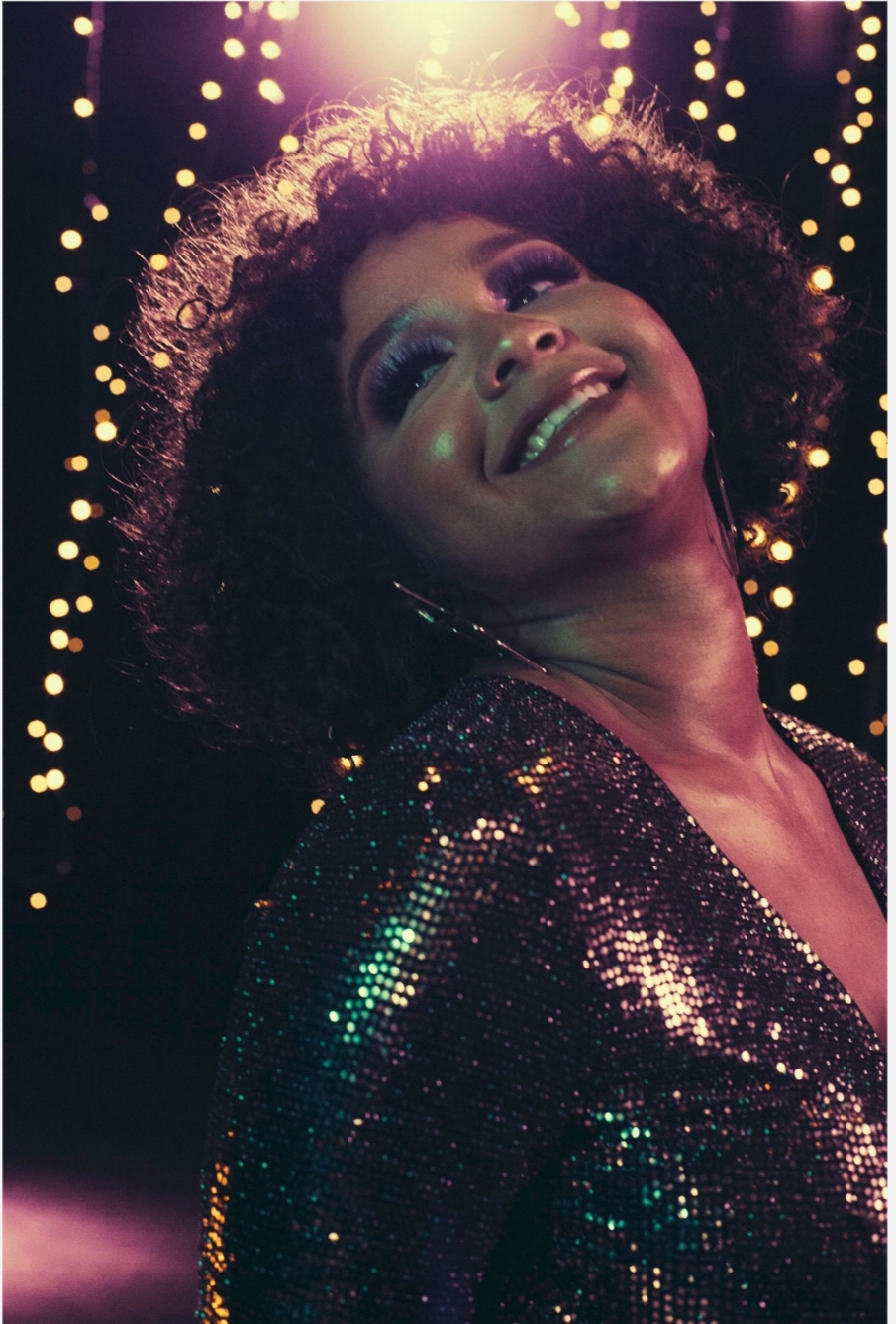 Ais
AIS is an R&B singer/songwriter. Her original music blends pop, R&B, and soul with a songwriter's unique perspective. AIS began writing her own songs in 2017, where she combines her influences to create uniquely catchy and relatable tunes.
Her songwriting inspirations stem from growing up bi-racial in a predominantly white society, and range from issues such as self-love and self-worth, being assertive and having the courage to follow your own unique path. Her music thus far has been played across national and local radio stations such a RTE Radio 1, 98fm and KCLRfm.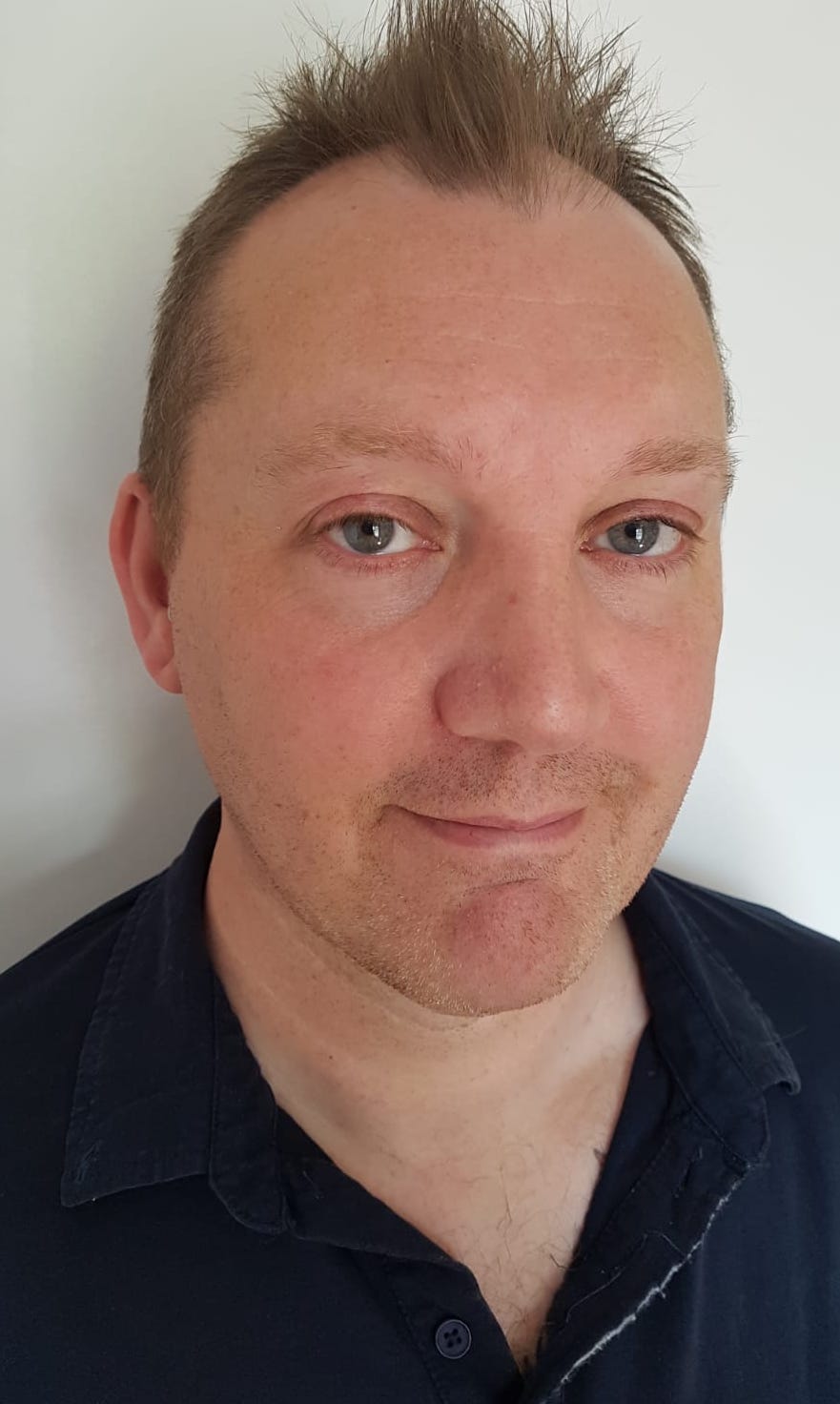 Ray Hill
Ray Hill is a self-taught producer, composer and multi instrumentalist who holds a Master's degree in Music & Media Technologies. He works across a broad range of artforms, including installation art, visual arts, and anywhere that the audio and visual areas intersect.
Ray has a passion for education and sharing his skills and knowledge with others, especially with younger people who may have had little experience of formal musical training and are unsure how to start their own journeys as music creators. As a member of the NCH Gamelan Orchestra, Ray has been involved in workshops for children and adults at various festivals and events.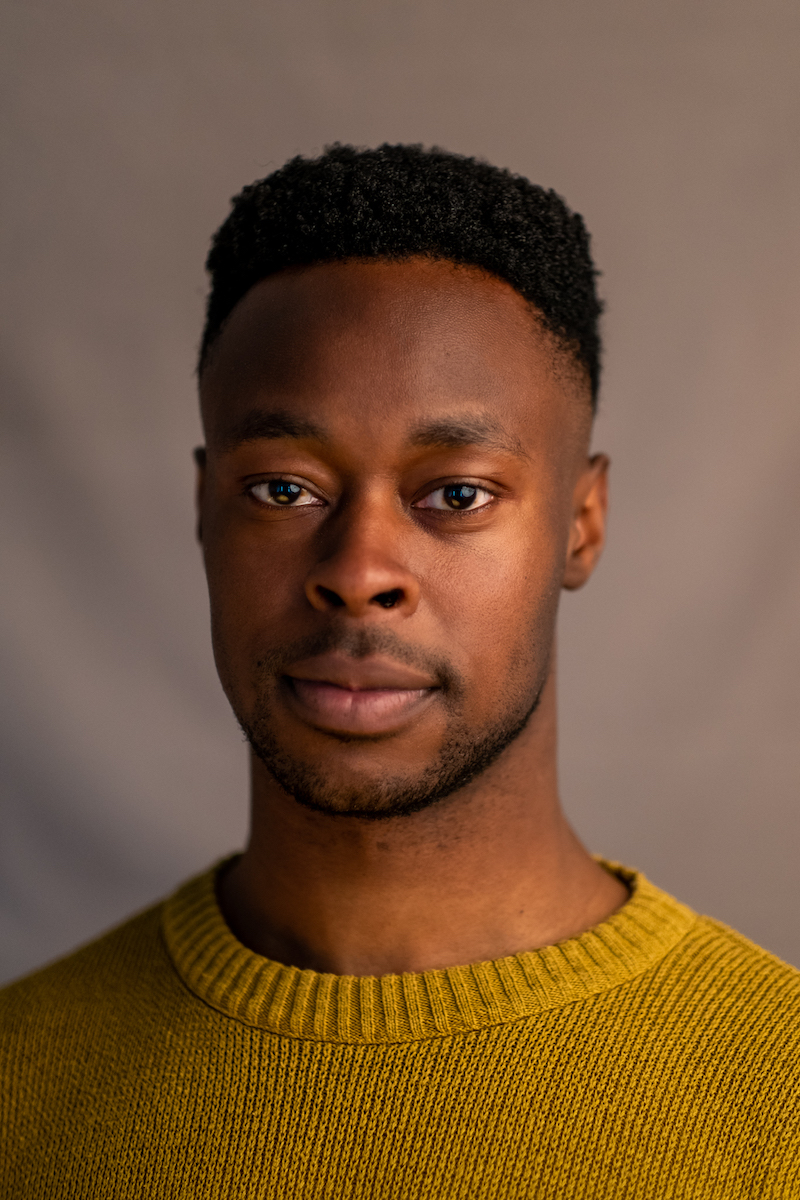 Pius Gojo
Pius is a vocalist that focuses on colourful melodies, energy, story telling, imagery, imagination and emotion. As well as pursuing music, Pius is a professional actor and screenwriter, having studied acting for 4 years. For the past 15 years, Pius has volunteered in an annual summer camp, which has given him valuable experience working with young people.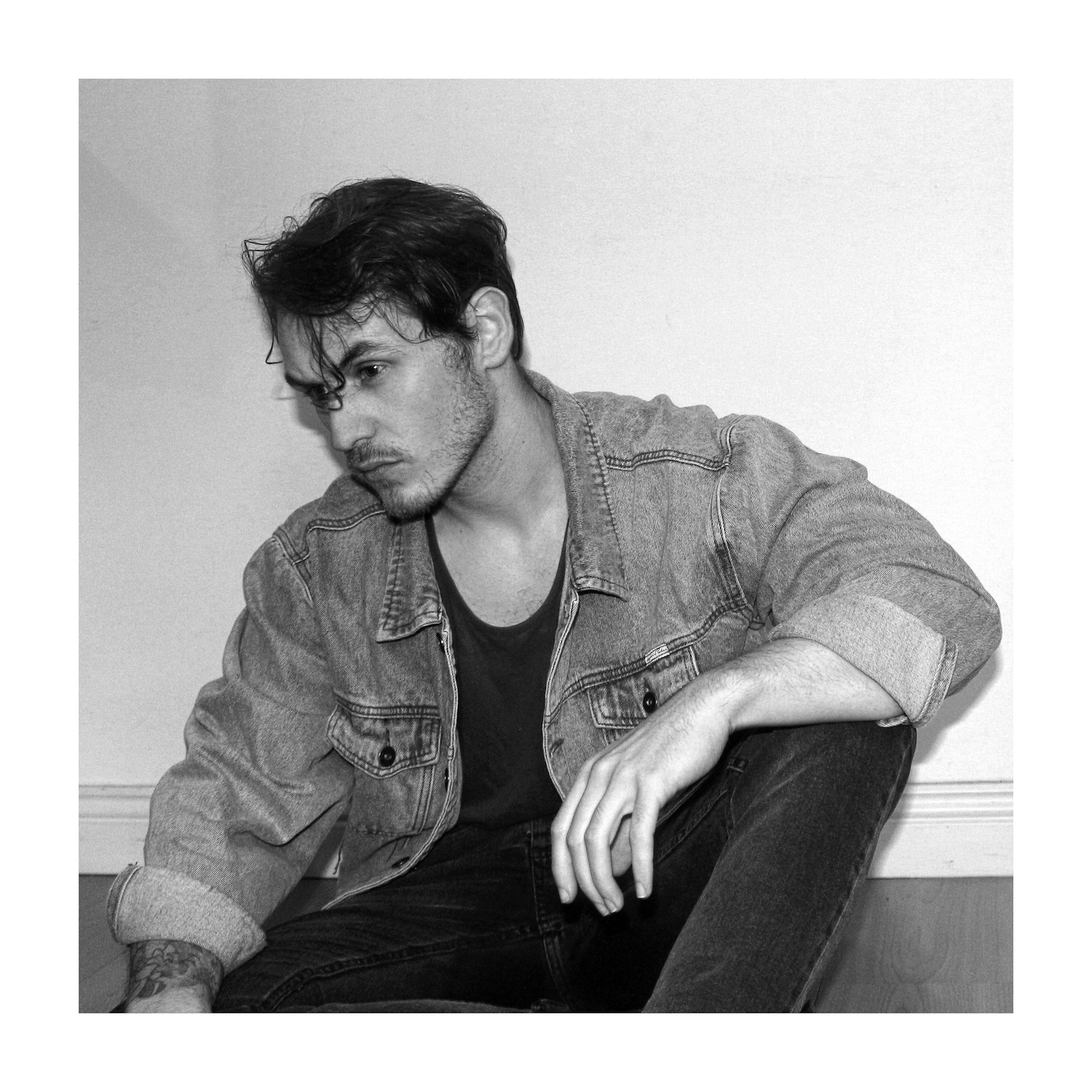 Peter Jones
Peter Jones is an artist, producer and composer based in Dublin who performs under various pseudonyms depending on genre - Xander Hollow (Hip-hop, R'n'b), Peter J (Folk, Indie), and Peter Jones (Classical). His areas of expertise include songwriting, vocals, beat making, and mixing, in a variety of genres such as Hip-Hop, Folk and Pop. His work has been featured on Spotify curated playlists, television and numerous radio stations, while also appearing in video games, theatre production and podcasts."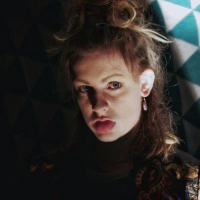 Katie Laffan
Katie Laffan is a sound designer and maker of techno/contemporary pop music, drawing from a wide range of artists such as Sophie, Amelie lens, Charlotte De Witte and Grosstadtgeflüster. Katie was named Best New Artist by The Ticket at Electric Picnic 2017, appeared in Other Voices series 16, and has played at numerous festivals including Body & Soul, Forbidden fruit and Indiependence.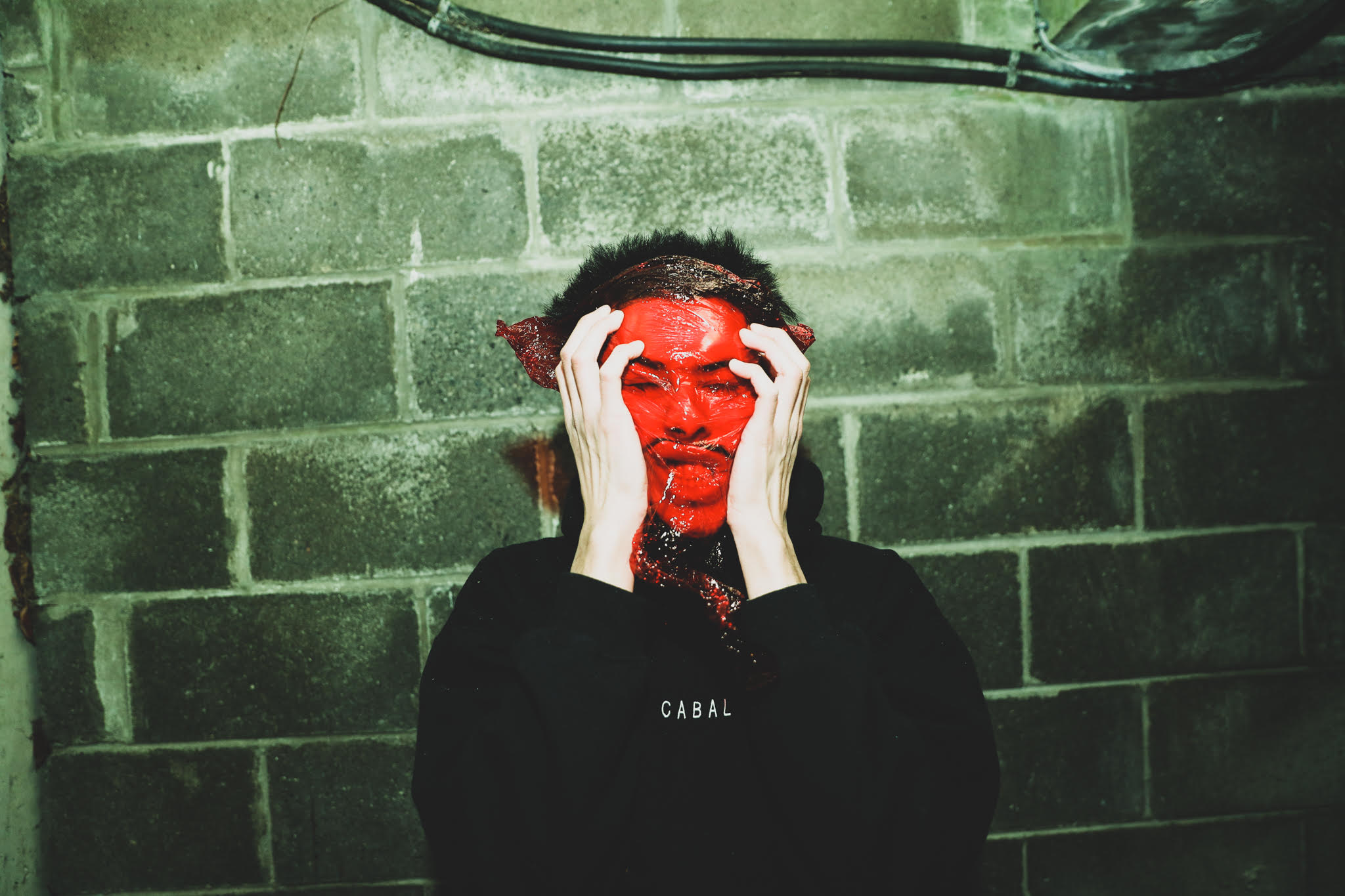 Ethan Soost (aka Julia Louise KnifeFist)
In his short time releasing music, Julia has caught the attention of Irish media for his chaotic and diverse creative output. Most recently Julia has been focusing on Bitten Twice, a Dublin based experimental rave collective born out of the pandemic. They've described by Plain Sailing magazine (Belfast) as "one of the most exciting labels to emerge from Ireland in recent memory".

KDX
As an aspiring visionary, KDX is a multi-genre artist weaving in and out of styles with rap lyrics and melodies but often bouncing between RnB, Alt rock, Trap and HipHop. Having made appearances on New Eire Tv the villain has displayed an ability of hopping in and out of styles, currently in preparation of his next project HoRizon there is more alternative rock sounding tracks to be expected for the sound of this next body of work.
Born in Nigeria and brought up in Ireland KD was influenced by songs from old school artists. Heavily influenced by Tupac, for KD music became more then music, it was freedom of speech and self-expression as well as a form of rebellion. Dealing with a lot of anxiety growing up it gave cause to want to reach out to alike minds who may be able to understand and empathize with battling their own mind. During his college years KD would find more alike minds and continue to create. It was after an interview with another creative under the name "Rising Shadow" he would then create VillainClan (VC).
After the release of "24 hr Ghost" he would then receive more traction from websites like AnR factory as well as receiving more exposure from releasing on New Eire Tv, after featuring in the new eire flow series, the music that would follow up the release would then be released on the villainclan page where other artists would also appear. Building a solid foundation in Galway he is now set on creating an open space for artists and creatives to express and display their talent. Currently KDX is working with several artists with plans for the future of the Irish scene.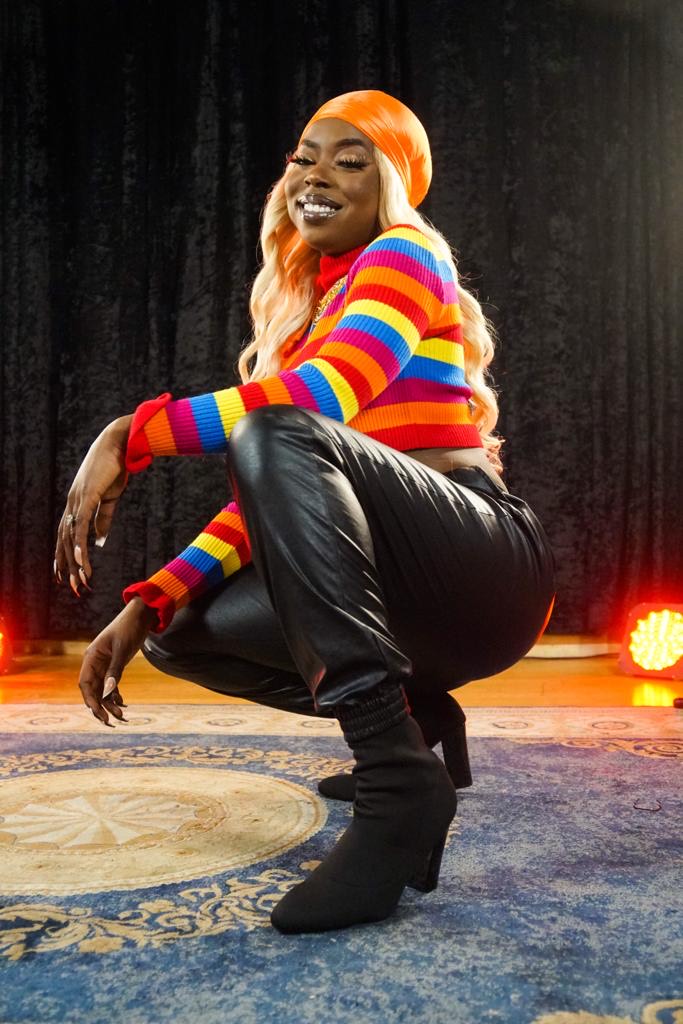 Alicia Raye
Born Alice Esambe, Alicia Raye is an Afro-Irish singer-songwriter, model and rapper also known as "Alicia Tequilla". Originally from Cameroon, Alicia Raye began residing in Ireland in 2006. Alicia Raye grew up in a direct provision centre near Drogheda, where she attended both primary and secondary school. Alicia Raye's love of music grew from an interest in English literature and rap. As she grew, Alicia's love of rap transitioned to softer melodies and grooves. This artistic growth is what gave rise to her career as a musician. After years of teaching herself to sing, as well as writing songs for herself and others, Alicia Raye released her first single "Murda" on soundcloud in 2017. This song signified a pivotal moment in Alicia's career as well as her position as an activist for the BLACK LIVES MATTER movement, the song was re-distributed on spotify in June 2020, a gesture displaying her continuous support for the movement.
Alicia further expresses personal views and experiences in her music releasing songs like 'Love Wins' ft Celaviedmai and latest release 'MIA' ft. Zed Zima. She has been working with Irish label Trust It Entertainment since the beginning of 2020 and has since consistently released highly anticipated singles and collaborations that have positioned her as the future of the Urban sound in Ireland. In 2020 alone she had accumulated 200k streams on her digital streaming platforms.
Alicia Raye is seen on the cover of Spotify's editorial playlist "The New Éire", which speaks volumes on the impact her music has had on the Urban genre. The young artist has appeared in big Spotify editorial playlists such as New Music Friday UK, Afro Bashment, Who We Be and The New Eire.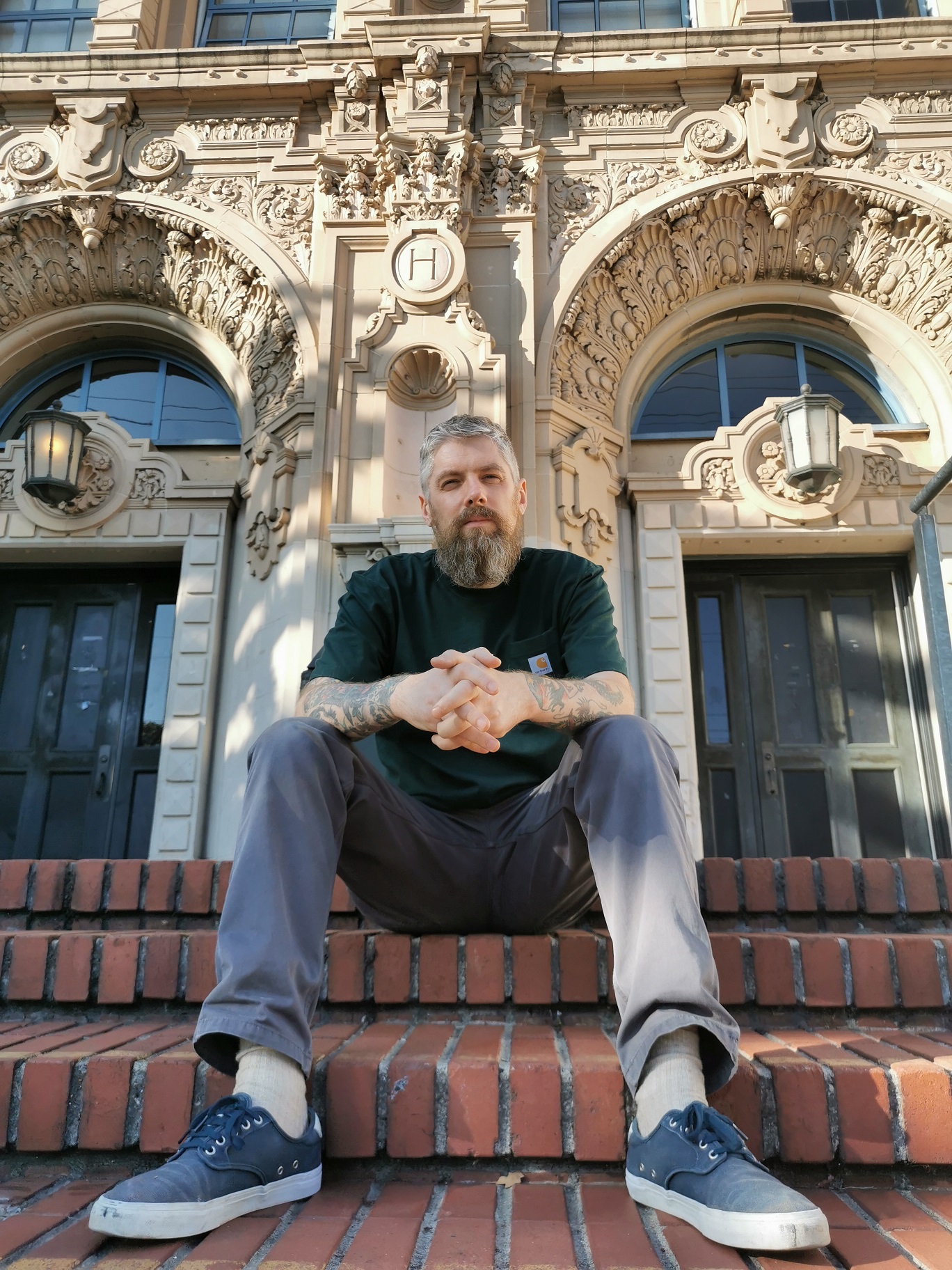 Caleb Macken aka DJ M-1
Caleb Macken aka DJ M-1 is a Dublin based Hip Hop Producer & DJ. He released his debut collaborative album with Queens New York MC Starvin B through Italian record label Tuff Kong Records (Alchemist, Meyhem Lauren, Benny The Butcher) in 2017. Caleb produced all of the tracks and performed all of the scratches, mixed and mastered and designed the artwork. It received airplay on legendary hip hop producer DJ Premier's (Gangstarr, Notorious BIG, Jay-Z) Live from Headqcourterz radio show, DJ Eclipse's (Non Phixion) Rap is Outta Control Show & PF Cuttin's (Sean Price, Blahzay Blahzay) East NY Radio Show to name a few. 2020 was a busy year with three projects completed starting with his debut solo producer release 'Habit of a Lifetime' on UK label Chopped Herring Records. The album featured MC's Sadat X (Brand Nubian), LMNO (Visionaries), Baby Aztro, Glad2Mecha, DreamTek, Wildelux, Gs Advance, Zilla Rocca, Gutta Grimey, Tre Eiht Special and DJ Eclipse. Tracks from this album also garnered airplay DJ Premier's Live from Headqcourterz radio show, DJ Eclipse's & PF Cuttin's East NY Radio Show and more. Caleb then teamed up with Arizona MC Grim Moses for collaborative album 'Martyr's Revenge' on Ghost Gun Records and a collaboartive EP with Boston MC I9ON as a Bandcamp exclusive release.
2021 saw him collaborate with Chicago MC crew Seven Oddities Records, a seven man crew of MC's; DreamTek, Tony Patagonia, Billie Dee Boodah, DoomsDay Araiza, Roy Hobbes, Clever One & Al Tamper. The album titled 'Seven Vs 1' was released through the Seven Odds label and also as a limited edition cassette via Chicago record label Icy Palms Records. This project saw the first of Caleb's releases to feature videos with all but one track receiving a video shot on location in Chicago. This album also received airplay from DJ Premier's Live from Headqcourterz radio show & more.
Caleb has also had his music productions featured in advertisements for Hennessy Whiskey, Roe&Co. Whiskey and more. Next up for Caleb is a second producer album titled 'Super Science' featuring Starvin B, Zilla Rocca, I9ON, Beretta 9 (of Wu Tang Killa Bees & Killa Army), Zimback, Epik 1 and more and a host of further collaborative projects.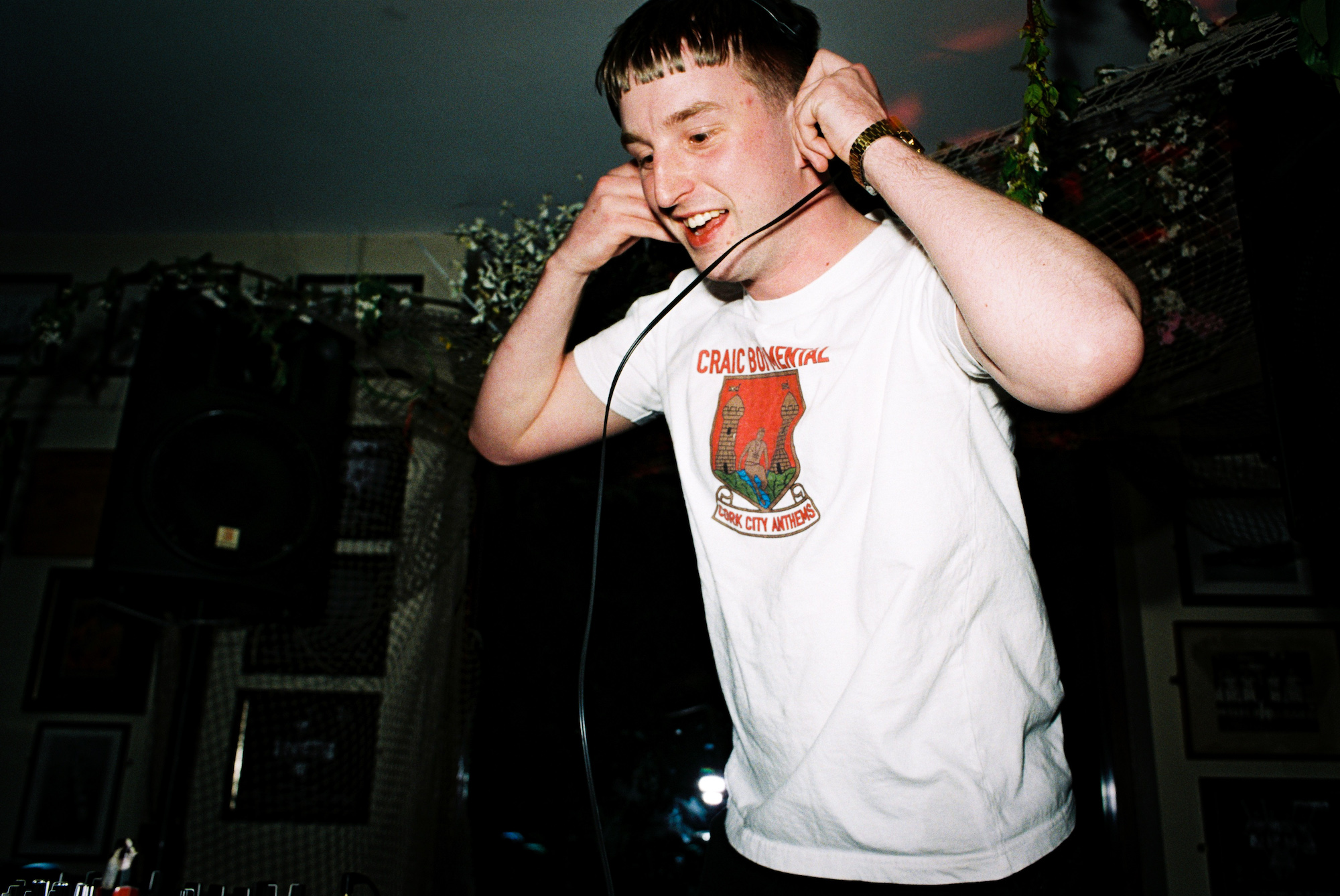 Jack Colley aka Baliboc
Hailing from North Dublin, Baliboc cut his teeth as a resident DJ for Welcome, establishing a magnetic presence in clubs around Ireland. He then went on to co-found Club Comfort in late 2017, a club night with an emphasis on fostering community and empowering the marginalised dancers. He strives to inject dynamism and raw emotion in his DJ sets contrasting hard percussion & intense dissonance with more euphoric and uplifting sounds.
Borderless in his approach to presenting music, he embraces a broad range of regional club music from across the globe like gqom, kuduro, baile funk & hard drum whilst littering his sets with references to mainstream pop, hip-hop & R&B. He has played club sets in Cork, Galway & London as well as Dublin. He has also made appearances at Irish festivals such as Body & Soul, Electric Picnic & All Together Now.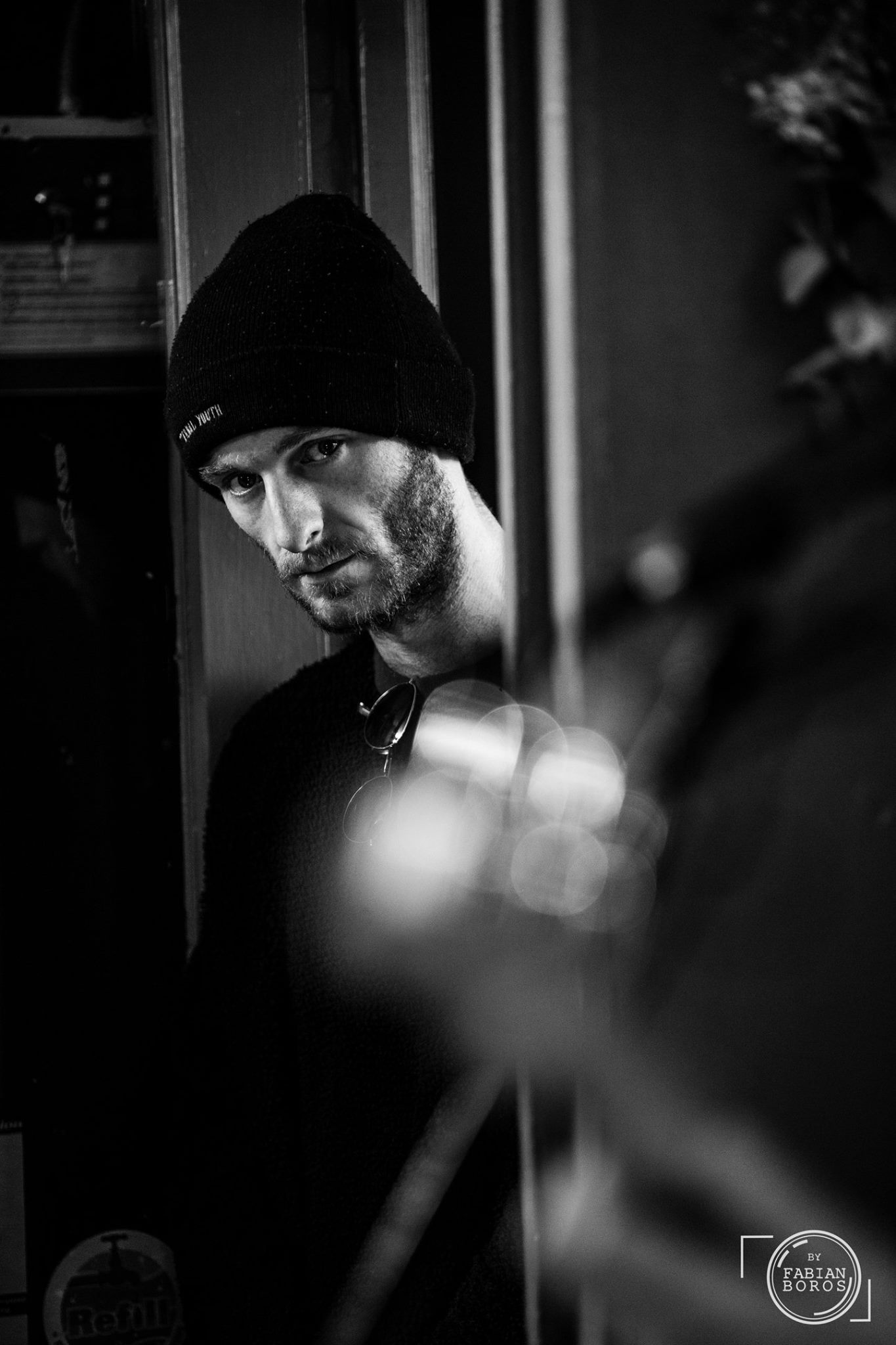 Ben Phelan aka Robin Banks
Ben Phelan, A.K.A. Robin Banks @robinbanksbeats is a producer, keyboard player and programmer based in Dublin. Having graduated from Cork School of Music with a Degree in Keyboard studies, and with almost a decade worth of experience with Ableton Live, Ben has since produced for artists such as Charlie Lawlor, Hazey Haze, Xulfer Dica, collaborated with artists like Zissou and Guhregory, and is currently Musical Director for Bobbi Arlo. Ben also writes, arranges and records for both commercial and artistic projects, with the ethos being "to help artists realise their creative vision".
Friday 09th, July, 2021
Check out NOISE Music and find out how you can collaborate with the artists involved...