Industry Insights
Professionals working in different creative, arts and cultural jobs present industry insights into work in:
Animation, architecture; circus and street arts; craft; dance; design; digital media; film, TV and video; literature and creative writing; music; photography; theatre and drama; visual arts; arts management and policy.
You can also get further information on our Tips & Tools of the Trade section of this site.
Friday 18th, September, 2015
Tips on putting together an application to fund your work!
Friday 01st, November, 2013
Composing music for film & TV, teaching and becoming a gigging singer / songwriter are just a few of the possible jobs for you!
Thursday 31st, October, 2013
Hear from professionals working in animation, illustration and graphic novels to find out how they made a career out of loving to draw!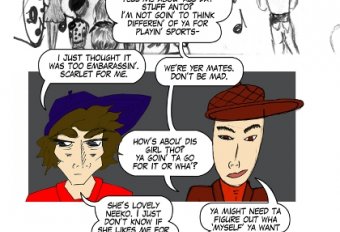 Monday 07th, October, 2013
How do you go from doodling in your maths book to making it as an indie graphic novelist?
Monday 07th, October, 2013
Theatre Forum provides networking, training, jobs listings and support for theatre, dance & opera production companies, venues, festivals and individual artists.
Tuesday 13th, August, 2013
Get tips and resources from experienced writers about how to get started writing your own fiction novels.