News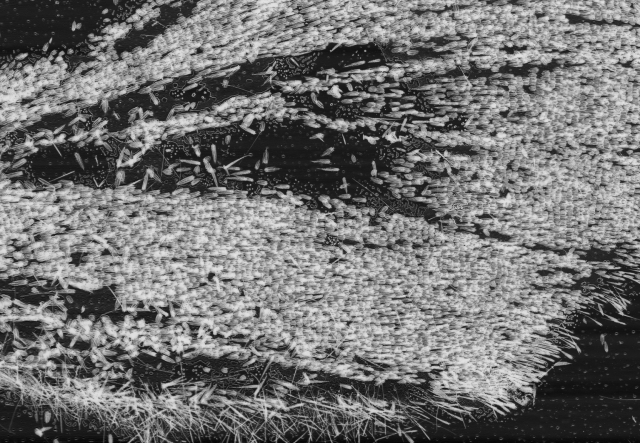 Thursday 17th, January, 2013
Meet Chloe Brenan, Artist and Project Manager of Creative Campus 2013
NOISE is delighted to be working with Chloe Brenan, Project Manager for Creative Campus 2013.
Chloe is an artist originally from Carlow. She has completed a BA (1.1) in Fine Art at the National College of Art and Design and a Postgraduate Diploma (1.1) in Philosophy and Aesthetics at University College Cork. She also has a background in Archival Film at the Irish Film Institute.
Her work is concerned with the evocation of certain immaterial, ethereal and psychological states that are fluidly inhabited on a daily basis. This is sought through an exploration of the material gestures, icons and motifs invoked to conjure these inchoate and elusive realms. Through photography, film, drawing and installation, an attempt is made to heighten perceptual sensitivity to the subtle resonances of these intangible spaces through physical referents. In the same gesture, the work seeks to undermine the system of hierarchal oppositions and binaries upon which the Western symbolic understanding of the world is structured. An alternative relationship to dominant Platonic, Cartesian perceptions of reality is thereby suggested and explored through the fallibility of its very representation. A tension is placed on the rigidity of ontological modes of understanding and the inchoate, 'inbetween' condition is embraced as a viable mode of being. Drawing inspiration from literary, filmic, religious and psychoanalytic sources, the material means by which we attempt to access, articulate and decipher these fragile and fleeting realms are brought to the fore and examined.
We got a chance to hear from her just before she started work on Creative Campus:

What art inspires you?
I am heavily inspired by the work of the Russian filmmaker Andrei Tarkovsky. His exceptionally beautiful and dreamlike cinematography and metaphysical themes conjure for me something otherworldly. The work of Irish artist Alana Egan also proves inspirational. Her sculptural works are rooted in the literary texts that inspired their creation. Through her expressive use of quotidian and industrial material, her works generate the impression of lightness, strength, of fleeting presences and sensations.
Besides Creative Campus, what are you currently working on?
Besides Creative Campus, I am also engaged in research regarding the potential of architecture to manifest and articulate intangible phenomena such as control, trauma and collective memory. Various forms of architecture are used as material vehicles to explore the invisible structures and resonances that permeate our everyday life.

What advice would you give young artists starting out at third level?
I cannot emphasize enough the importance of keeping a note book and documenting the research behind your ideas; what interests you, what catches your eye, and the importance of questioning why does this catch your eye and capture your attention. It is only by maintaining your notebook that a pattern will emerge over time and an artistic trajectory can begin to take place.
I would also advise students to visit galleries as frequently as possible and to get familiar with artists by attending talks and film screenings. It should assist them to develop their own artistic vocabulary. Peer to peer learning is also an invaluable experience during art college and I would urge students to engage in critical dialogue with their fellow students as much as possible. These will also be the people with whom you will engage with after completing third level as professional artists so establishing strong friendships/working relationships is extremely important.